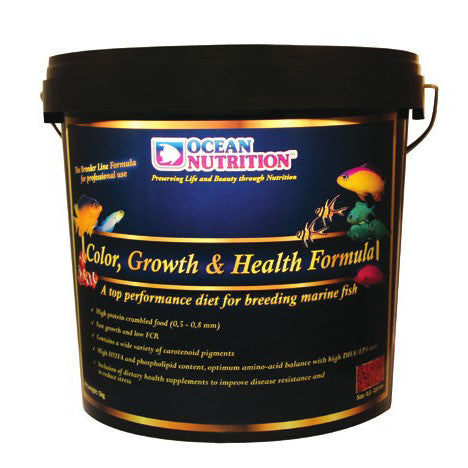 Ocean Nutrition Color Growth Health Formula
---
This new formula is a top performance diet, specially formulated for breeding marine and freshwater fish. Developed for the professional in the aquatic industry (breeders, shops, wholesalers), it provides an optimal nutrient balance to fish larvae and young fish, and will also enhance the colours and stimulate growth. 
This diet is high in protein (59%) and will stimulate a balanced growth, while still maintaining the right shape of the fish with less chance of overfeeding. 
Contains:
A wide variety of carotenoid pigments to improve the coloration
A blend of natural immune-enhancing nutrients to improve disease resistance and reduces stress
This formula is available for both marine and freshwater fish.
---
Share this Product
---
More from this collection