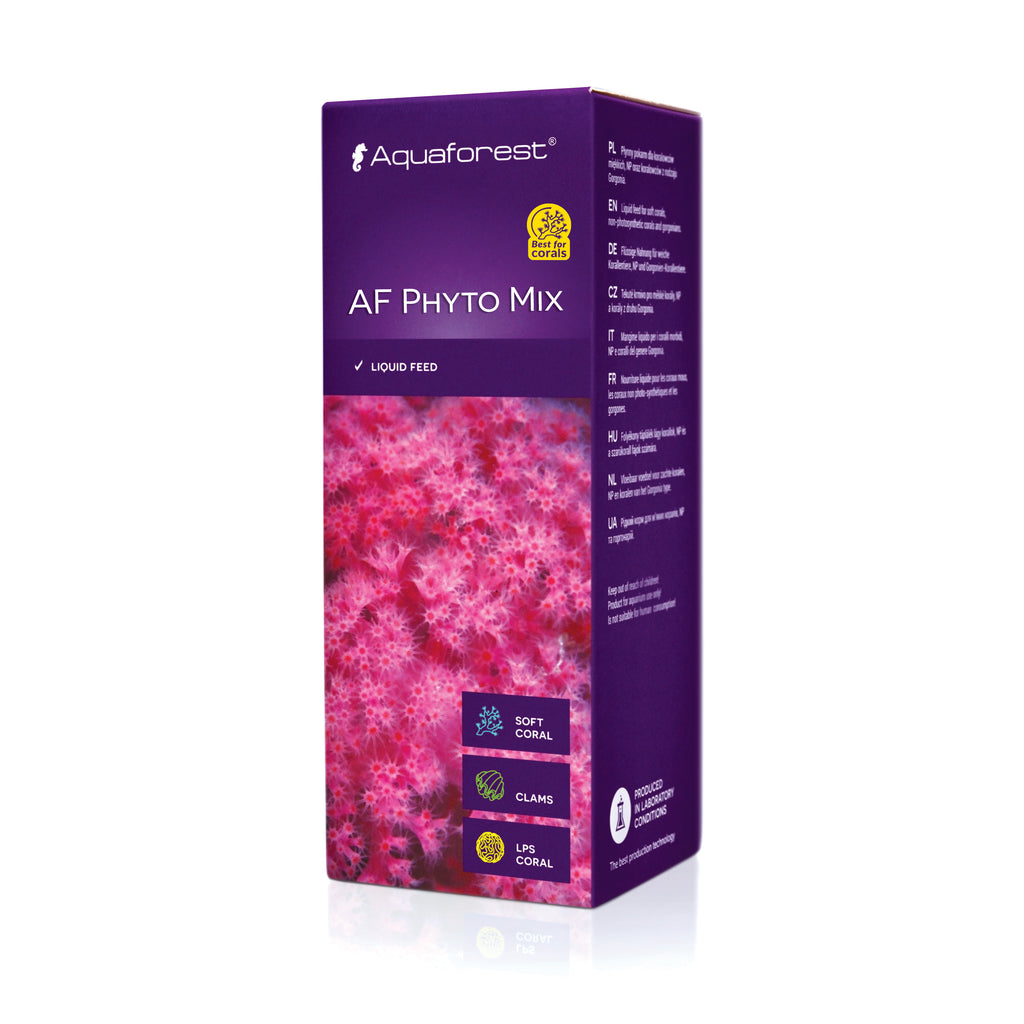 ---
Liquid food for soft, gorgonian and non-photosynthetic corals. It consists of zooplankton and phytoplankton. It should be applied every other day.
Dosage:
10 drop per 100L (27 US gal.) of water every other day when light is off. Do not dilute. Do not mix together with other products in one container. The product can be dosed by a dosing pump, provided it dispenses with drops. Once opened store in fridge.
All Aquaforest formulas are adopted to dispense 1 drop at 100L (27 US gal) of water. However, it should be remembered that each aquarium is different, depending of reef cast. By introducing new products to aquarium you should begin dispensing 1/2 (even 1/4) dose and observe how the corals respond. Then gradually increase the dosage to reach the target. Corals should be fed at night when they extend their polyps.
Once opened store in fridge.
---
Share this Product
---
More from this collection