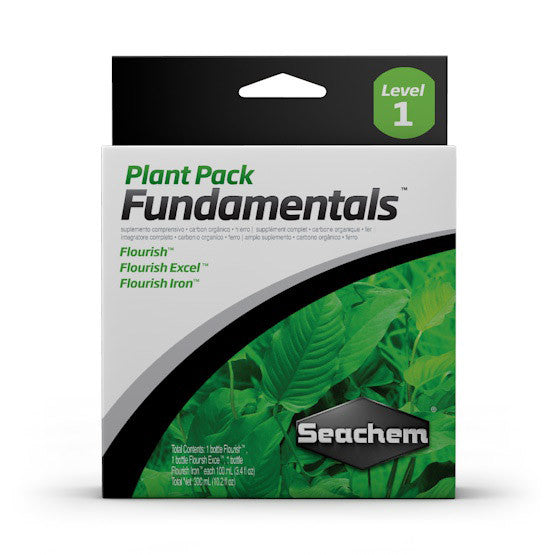 Seachem Plant Pack Fundamentals
---
Perfect starter pack for beginners
Contains 100mL bottles of Flourish, Flourish Iron and Flourish Excel
Broad spectrum, iron and carbon
Flourish is a growth stimulator for aquarium plant stems and leaves. It contains a broad spectrum of essential trace elements, vitamins and amino acids. 
Flourish Iron is a companion product to Flourish and Flourish Tabs. It is a complexed ferrous iron product which contains 10,000 mg/L of iron and is ideal for iron maintenance in the natural planted aquarium. 
Flourish Excel is a simple source of readily available organic carbon. All plants require a source of carbon. 
---
Share this Product
---
More from this collection